Pastor Nike Adeyemi Hosts Minister Sinach and Mrs. Audrey Joe-Ezigbo at the Annual Women of Destiny Conference in April 2023
Daystar Christian Centre has announced the return of the Women of Destiny Conference (WoDC) after a three-year hiatus due to the COVID-19 pandemic.
The conference, themed "Light," will be held on Saturday, April 15, and Sunday, April 16, 2023.
The convener and host of the WoDC, Pastor Nike Adeyemi, expressed excitement about the conference's return.
She added that the Women of Destiny Conference had been a part of Daystar Christian Centre's history from its inception, bringing positive change to the church and nation.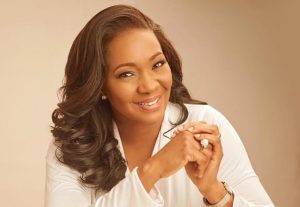 Pastor Nike said she would speak alongside Mrs. Audrey Joe-Ezigbo on Saturday, April 15.
Mrs. Joe-Ezigbo, the Co-Founder and Deputy Managing Director of Falcon Corporation Limited, will share insights on being a bright shining light wherever God places you from her wealth of experience.
Pastor Nike will also speak on Sunday, April 16, and renowned Music Minister Sinach will minister. This will be Minister Sinach's first time at Daystar Christian Centre, and she is excited to join the conference this year.
Mrs. Funke Oyeyiola, the coordinator of the WOD fellowship, noted that every woman in Daystar has a place in the Women of Destiny fellowship. The fellowship caters to women of different ages and statuses.
This year's conference commences at the church's main auditorium, A3C, Ikosi Road, Oregun, Lagos, on Saturday, April 15.
It will end on Sunday, April 16, at all the church worship centres in Oregun, Lekki, Ikorodu, Alimosho, and Badagry areas of Lagos, Nigeria.
The two-day conference will be live-streamed on the church's website and social media platforms.